I grew up in a Christian home and I can tell you it has nothing to do with how the house is decorated or where it is located. Does that make you wonder what then really makes a home distinctly "Christian?"
The answer doesn't lie in a unique structure. It doesn't have to do with a house situated in a "Christian nation." Nor is it because your house is in a "pleasant" neighborhood. It lives in the life of your home and is unseen.
I believe the answer comes down to this:
"There's nothing special about the physical appearance of a Christian home, but the faith in devoting the house to God runs deeper than attending a church service or hanging Christian-themed photo frames in a house. It's a place where you invite God to dwell and make Him the center of your home."
– From Mone (oh, that's my mom by the way)
Gospel As The Foundation Of Your Christ-centered Home
Once there were two men: the first one built his house on the rock while the other built his on the sand. When flood and wind came, the wise one's house stood while the other house fell.
No matter how appealing your house might be, without Christ as its foundation, it is destined to fall. Just because Christians are living in a house, it doesn't make it become a Christian home. Remember that the Gospel says that when you rely on a foundation that's been laid by God, you will never striken be with panic. (Isaiah 28:16)
If you are building a Christian home with Christ and His word as the rock, you should forgo decorating with idol figures – Ye shall make you no idols or graven image (Leviticus 26).
Love In The Center Of Your Home
Many assume that following Jesus means following rules; on the contrary, God's love for His people and the sacrificial act of Jesus depicts that Christianity is and would always be about love and not rule-following,
The doctrine also tells us to love and help each other; but you don't need to wait for someone to be robbed and left to die on the road to play the good Samaritan. The bible tells us that charity starts at home.
I'm not saying sharing your food with the needy and talking to those who need comfort is wrong, but piety should be practiced at home first. It's impossible to live in a Christian home without learning and practicing the mere act of love.
A few arguments and disagreements are pretty common in a household, but everyone should be allowed to forgive or be forgiven.
Your Home Should Be A Place Where Spirituality Is Practiced
A home is not a "Christian" home unless the members of the household are as spiritually involved in their homes as they are in their local churches.
The reason why I can claim that I lived in a Christian home was that there was not one day I didn't hear my parents praying, reading their bibles or singing praises to God.
Your Home Should Be Based On God's Purpose For Each Member Of The Family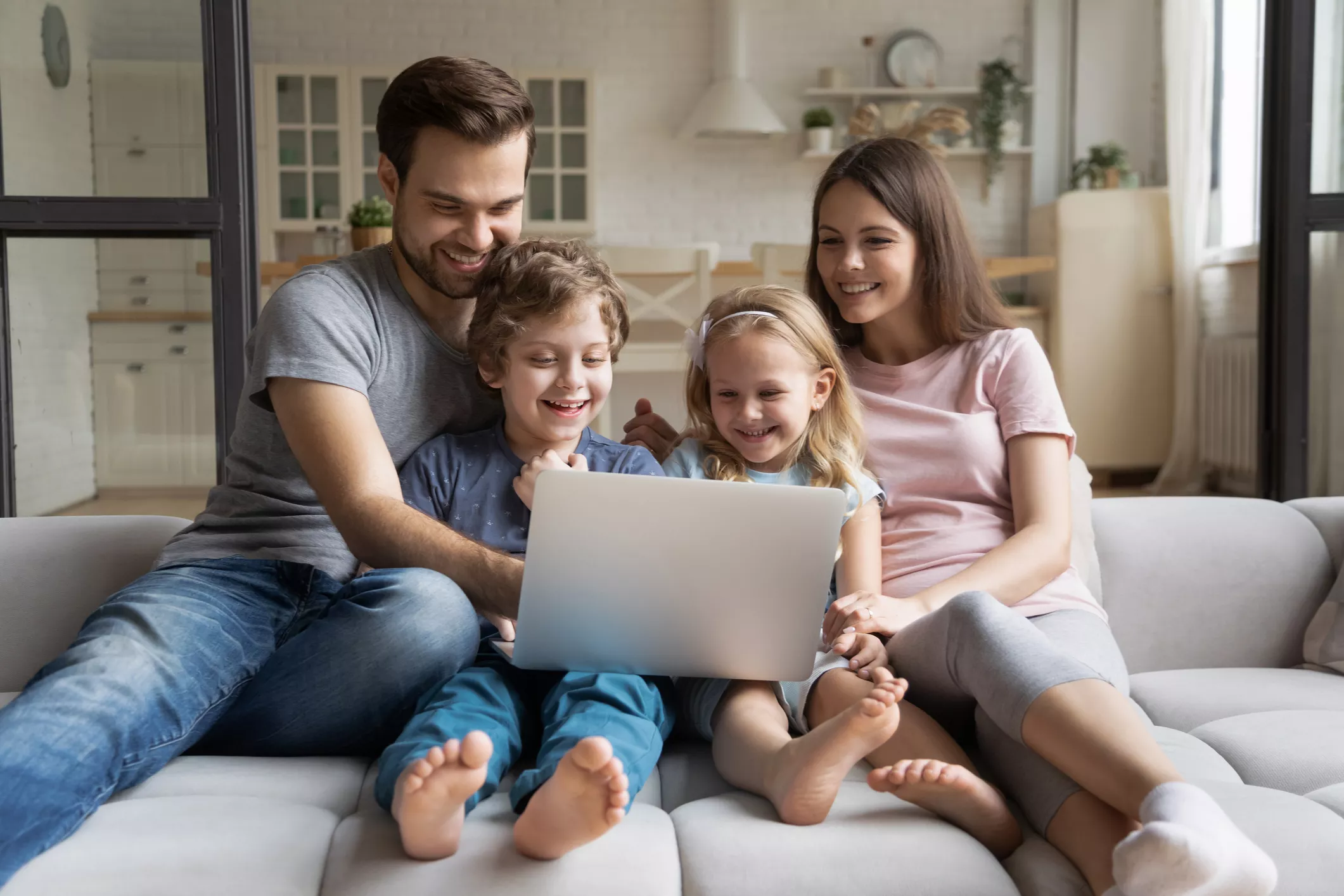 If you want Christ to be at the center of your home, obedience to His word is the key. From the Old to the New Testament, obedience had a lot to do with the children of God and their victories – "Obey and you will be blessed. Disobey and you will be cursed (Deuteronomy 11:28).
You see, the guiding principles embodied in the bible have expressed how each member of a household should behave in order to please God.
Husbands should love their wives just as Christ loved the church (Ephesians 5:25)
Wives should submit themselves to their husbands as they do to the Lord (Ephesians 5:22)
Children should honor their fathers and mothers, so that their days may be long (Exodus 20:12)
Widows should set their hope on God and continue in supplications and prayers night and day (1 Timothy 5:3-6)
If obedience to these principles is followed, God's grace and positivity will flow in your home.
Abundance Joy In Your Home
When struck by tough times, it's difficult to stay happy and easier to embrace the heartache, the pain, the sadness and the anger. But, things should be different in a Christian home as the Lord says, "Do not be grieved, for the joy of the Lord is your strength" (Nehemiah 8:10)
Every time you and your family will go through trials and hardships, do not retreat but trust God and His word. Don't let yourself be carried on a roller coaster ride by that "joy-stealing" rascal (you know whom).
My last words to you: A house can be built by someone but God is the builder of everything.
Honorable Mentions: I would like to take this opportunity to thank my parents for building and raising me in a Christ-centered home, especially my mom who helped me to understand what a real Christian home should be like.