High-tech gadgets and elitist home designs are the expressions of today's home décor trends. But, how can you improve the quality of your space without hurting your pocketbook? Here are some simple ways we prove that frugal living and a well-decorated home are compatible.
#1. Declutter and Revise
There is no need to spend on great gadgets and expensive home products in the first place if your house is clean, without any knick-knacks.
Think about it: wouldn't a mantel look nicer with only one piece of décor rather than fifteen ones?
The coronavirus pandemic has shifted the focus to simplicity and minimalism, which has awakened a new trend in 2021. In complex times, things have become simpler and replacing aesthetic sensibility, the emphasis is now on formal reduction and functionality.
Apply a discerning eye to all the junk areas of your house and assess the real-life uses of each room.
Take the time to dust your house and get rid of the unsightly items. The place of old, worn out or damaged items are out of your house. Throw away all those unused gadgets and all the other physical symptoms of a cluttered space.
Revitalize your house without spending a dime by moving a few things around. That old and comfy chair in your bedroom – the one you intended to use for reading – might be moved on your porch.
#2. Get Inspired
If you attempt to replicate what you see, you'll end up buying a range of costly items, where most of them won't be worth a plugged nickel.
You don't need to follow current trends to make an aesthetic statement. For me, home décor is more an expression of your own style and taste. Multi-generational furniture and expensive decorative pieces cannot speak the same desire you have for your home interiors.
I recommend you to do your own research, dive into magazines and browse the net to find your source of inspiration.
#3. Root Through Your Family or Friends' Unused Things
Here's my nickname at home: "rotto-rooter."
The reason why I was dubbed as such is because of my habit of searching through old boxes of stuff and reusing ancient items such as my father's old plant hangers.
No one said you could create purist focal points and timeless designs with only new things.
Before hurrying over to that new store, why don't you reuse your old pitchers, give them a new layer of fresh paint and match them with your fireplace décor?
#4. Decorate With Nature
Frugal owners who want to add life to their home invite Mother Nature to come over to your place. It is all about creating order and space and bringing out the magic of nature in your house.
Here are some useful tips:
Today, people would instead add houseplants to their homes and opt for all sorts of greeneries than transform a dull outdoor corner into an attractive garden.
To create that reminiscence of nature, you can opt for branches, stones, pine cones, acorns, and natural wood elements.
The color palette plays an equally important role. Instead of going for wildflowers inside a vase, bring neutral or earthly pops of color to your spaces.
#5. Think About Prints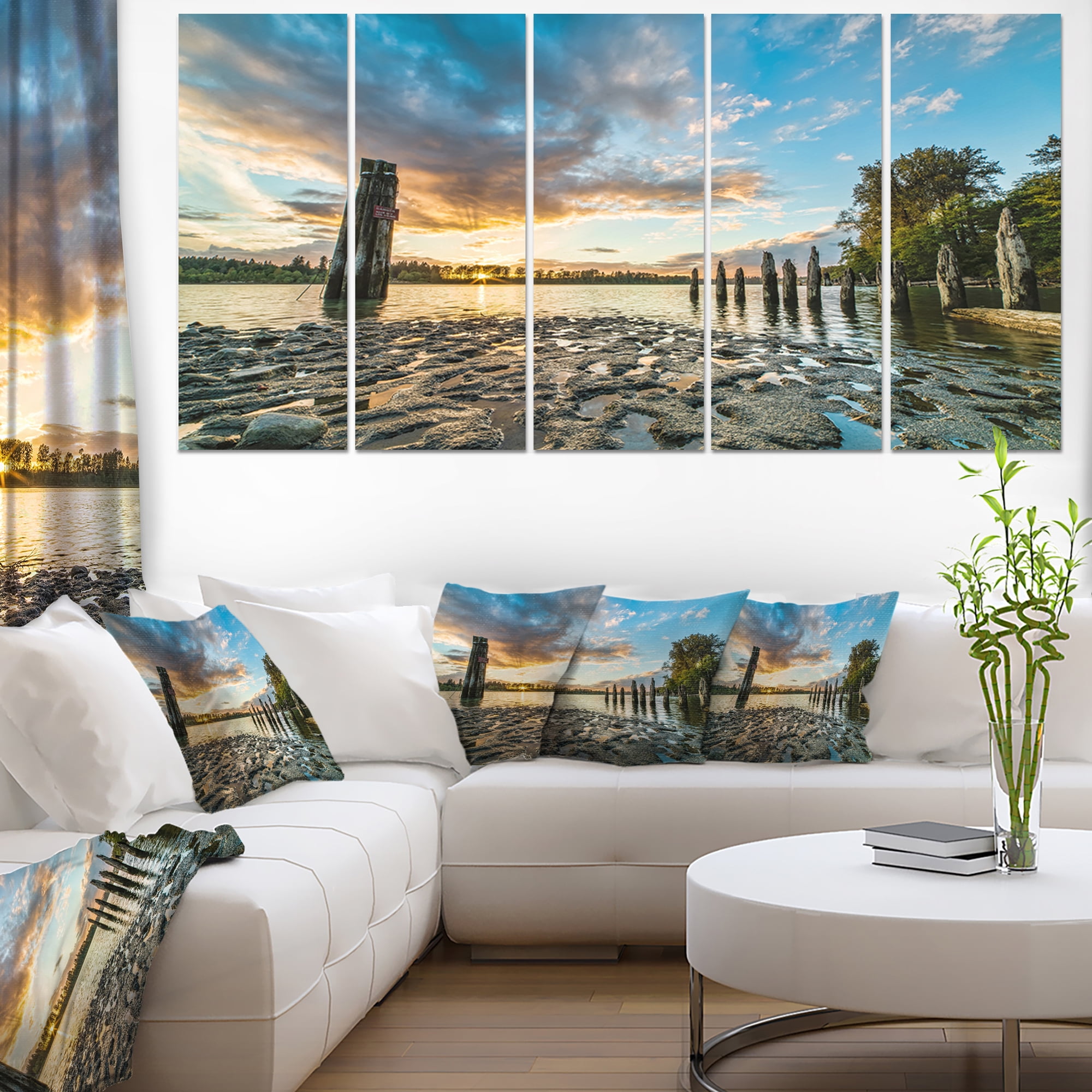 Do not let the fear of prints stop you from breathing your desire and personality within your own four walls. An otherwise dead and bland room can come to life with some touch of prints. A bright green floral couch in a living room awakens the space and lightens the atmosphere.
What's more, the boldness of the patterns makes it possible to create a statement by covering only one wall, thus saving money.
#6. Make It Yourself
The "new simplicity" trend also expressed the newly established craze of handmade items. Instead of buying from the store, you create your own masterpieces, add a little touch of your creativity and imagination and save a ton of money.
Now, you tell me. How do you unleash your "crafty" and "creative" side within the four walls of your house while pinching your pennies?