Pink is a nice color and can create wonders when incorporated into a bedroom palette. However, when decorating your room with pink, there is often the risk that you can go too much "pretty pretty princess." However, we promise you that the ideas below won't make as if Pepto-Bismol just exploded in your room and instead will help you to bring some blush into your bedroom.
#1. Don't Spring for That Pink Bedding
Suppose you want to bring only a small touch of pink into your bedroom, but you end up choosing pink bedding. Well, that "small dose" will become a "large dose."
Here are some tips that you can follow:
Instead of the all-pink, you can choose a combination of grey and pink with a grey linen quilt.
Did you know that the pairing up of pink and leopard can result in pure and effortless glamour? So, why don't you go ahead and choose a bedding that mixes and matches pink and leopard?
If you have peachy-pink walls, you can balance them out with white, luxurious bedding. It will not only elevate the bedroom design but also provide a great contrast, along with a warm and cozy glow.
#2. Dare to Paint Your Walls Pink?
Pink, blue or green. Whatever the color you want to bring in your bedroom, walls are the go-to decorating tactic. The color with which you paint your bedroom has the power and ability to transform both the atmosphere and style of the home.
Now, some claim that pink walls can make a statement and can be super-calming (that depends on the shade of pink, of course). Even though I would suggest going beyond the traditional pink paintwork and wallpaper, I know pink is loved by many. But, instead of some tacky and childlike pink wall ideas, here are some better ideas:
Opt for some pink paneling. You can choose a pink linen board that's lightly padded and pinned to the wall. This will soften your bedroom design to a great extent.
Chose dusty pink walls. Dusty pink is a type of pink that is soft and trifle muddied. It also includes a tint of grey or brown and can provide the warmth of pink without going too much on the blush side.
And, of course, I won't stop you if you want an all-pink bedroom with warm and saturated pink walls (by the way, you should take a peek at the hot pink bedroom in Denise Richards Residence). And, on a side note, let me add that adding natural elements with the strong look of pink walls can help to create an organic space feeling.
However, for all those who don't want these Barbie-pink walls, here are some options you can try out:
Once again, you can choose the pink-grey combination, with deep and moody charcoal or calming and muted shades of grey that can blend perfectly with almost any shade of pink.
Have you ever heard that black and pink could be such a great combo? So, you can choose some bold, black walls to match softer and lighter pink shades.
If you chose pink bedding, then maybe crisp white walls can seal the deal.
Another great way to make a statement is to choose bold floral wallpaper.
#3. The Overall Style of the Furnishings in the Room Matters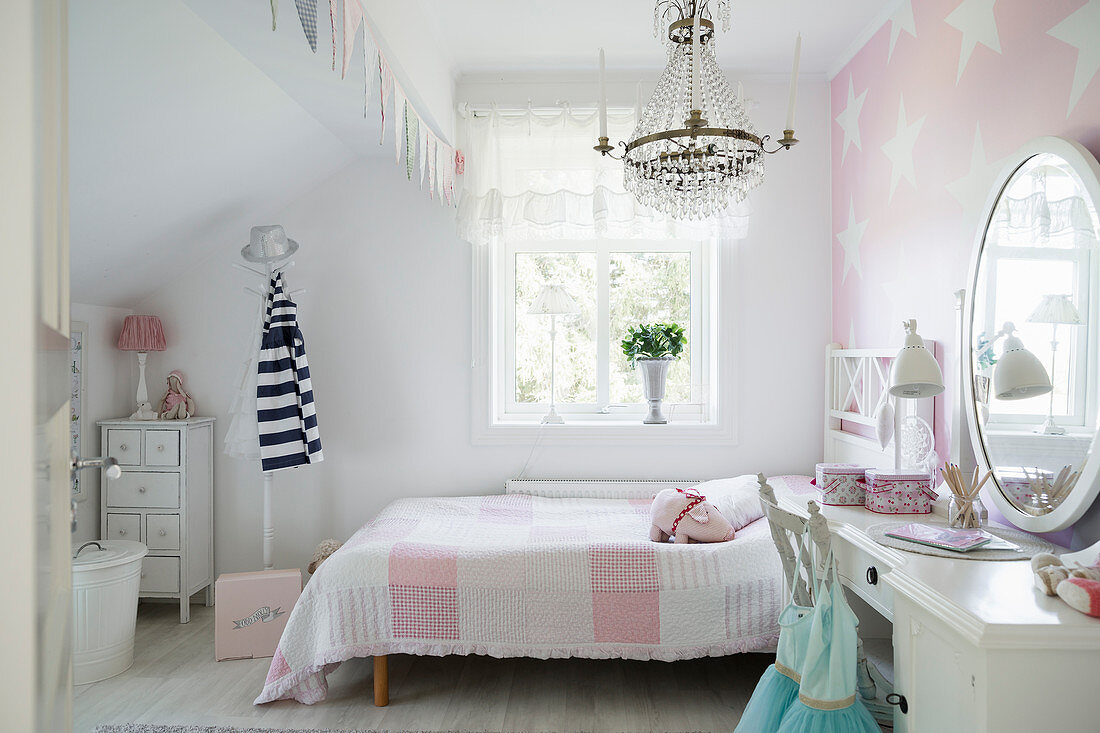 Adding super traditional furniture or furnishings with baroque accents that have lots of scrolls and curves will be perfect as they seem to have that feminine touch.
However, if you used the white and pink combination, dark and wooden furniture would probably be the best as they can stand out against the white and pink accents.
And, if you opted for the Barbie-pink bedroom, opt for neutral furniture and brass accents as they can help to keep the hot pink color as the main decorative element.
#4. Skip the Pink Accessories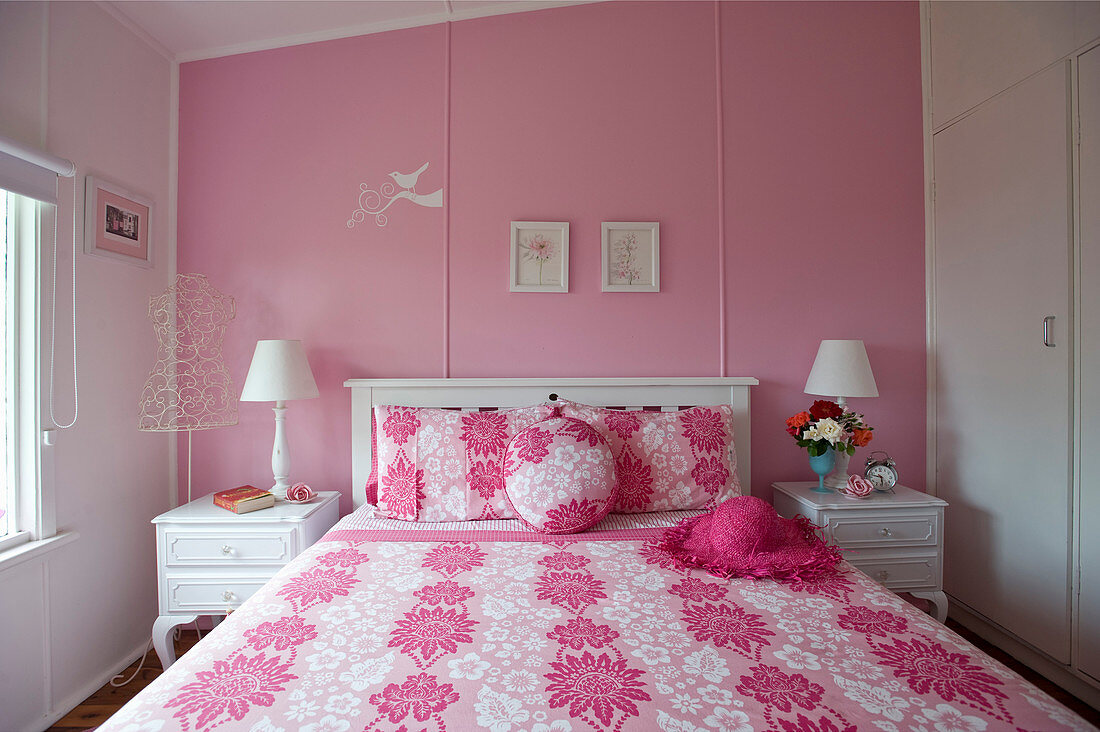 Imagine you have already picked out pink bedding and pink walls. Now, you throw in pink curtains, pink couch, pink throw pillows, pink lamp, pink vase, a pink carpet and so on. Seriously, isn't that "too much" in a room?
Once you have selected a few pink elements, you don't have to repeat and dapple that color throughout the room to make sure the color scheme is evident.
Do you like these ideas? Please share your comments!