It's normal to come home tired after a long day at work or after doing chores all day. Upon those circumstances, it is logical that you don't feel like folding and picking up all the clothes you have been wearing during the day. That does not mean we don't like order, but you are perhaps a bit too tired or don't know where to find the time or space. But don't worry; below, we give you some great tips to prepare your closets so that everything is perfectly organized inside. So, take out your pen and paper, and let's start with the first tips.
Take Everything Out
Don't be afraid and take out everything you have in your drawers. If you have it complete or half full, it will be more challenging to organize your cabinets well. From there, make two piles: one that belongs to the clothes you are going to keep wearing and the other the clothes you decide you are not going to wear anymore and that you will donate, give away, throw away… When you have the first pile selected, you can move on to the next step.
Distribution by Categories
Once you have the pile of clothes, you are going to wear, you need to differentiate them by categories, ie, shirts, sweaters, pants, dresses … And if you have more time and you are more meticulous or orderly, you can make a more complete classification with colors, fabrics, styles
Then choose how you like to classify your closets' drawers to make it easy when taking out a garment, without making a clutter with the rest.
Take Advantage of the Cabinet Doors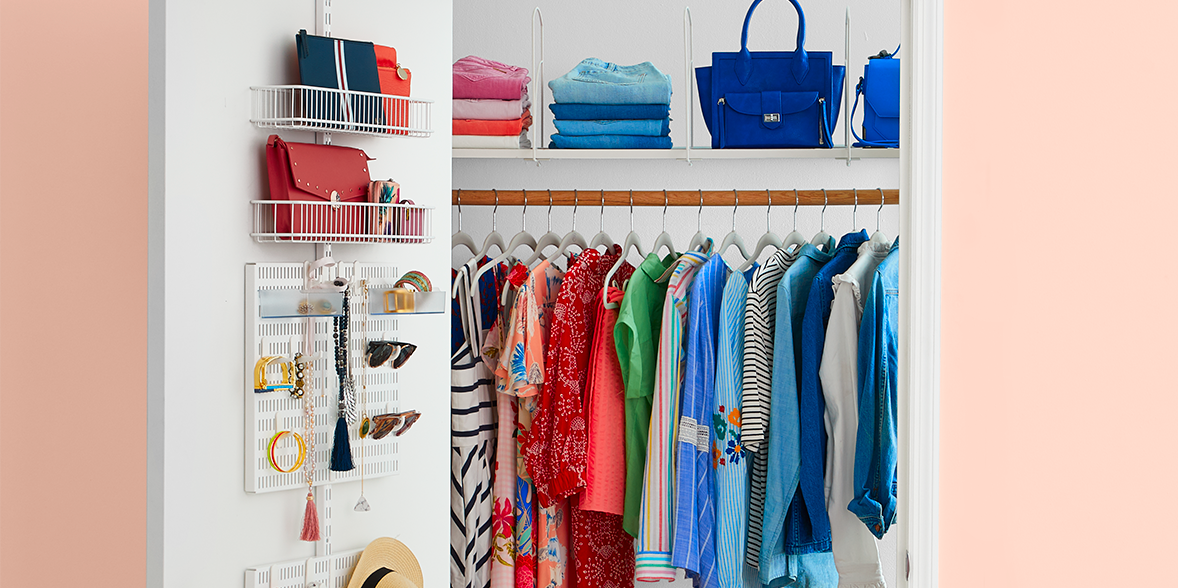 Haven't you ever thought about making the most out of cabinet doors? We are sure that you've most probably never thought about the additional space they can bring. For instance, you can put small hangers at the bottom to leave scarves, belts, necklaces. This, will allow you to remove even a little space to your closet and add it to another that you had not thought of its usefulness.
Bedding
A trick we have found for the bed linen, and without taking up too much space, is to put the sheets of that set inside the pillowcase. This way, in addition to not having to look all over the closet to find the complete set of sheets, it will be easier to sort and locate.
Shoes
Where do you put your shoes? Think for a minute where you have now collected the shoes … It is probably out of the closet because it seems the most convenient place to be easy to reach and because like that, it does not fill the closet. Today, we will give you another trick to not have your shoes around the room and collect them in your closet in a very simple and original way. To keep them organized in the closet, you can store them in boxes, on which you can add stickers on each to know what they are keeping inside.  When you will need a pair of shoes, you will not have to take out all the boxes to know what shoes you want to wear that day. Another trick, if you want to use the box method, is to use transparent boxes.
Closets with Shelves and Hangers
You can use shelves in the closet of the room to help you store things on them, or anything else you want. A tip we can give you, is to put the shelves in the upper area for those things that you do not wear or do not use regularly. For example, you can keep your beaches' towels and summer bikinis on those shelves in winter months. And the hangers are also indispensable if you want to keep your closet organized.
Do you have any more tips to organize a closet? Don't forget to share them in the section below.