Most of us are ordinary people, living in our comfortable homes. Although we do not have luxurious houses, it is never too much to look at the best dwellings in the world, because not everything is their cost and their history and beauty. When we talk about mansions and luxurious homes, we tend to think of famous people automatically. While we cannot deny that celebrities have unique tastes and many of them live in architectural works of art, many people worldwide, although not famous in the media, live in properties worthy of admiration. In today's post, we will review the most extraordinary houses in the world. Entrepreneurs, celebrities from the entertainment world… Don't stop reading!
#1. Xanadu 2.0 
Home of the millionaire, philanthropist, and Microsoft owner, Bill Gates, this house took him seven years to build! Every aspect of this vast place is equipped with the latest cutting-edge technologies, with complete sensor systems in each square meter and With just one remote control, you can change many things, at the cost of 132 million dollars. 
#2. Antilia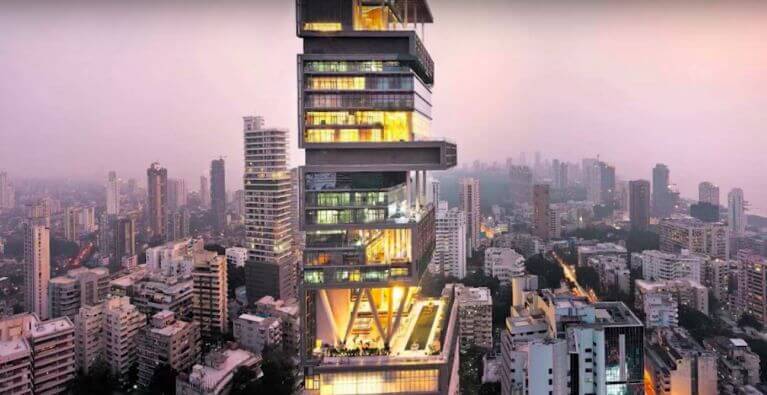 Home of the richest man in India, Mukesh Ambani, this residence was the first property in the world to be valued at 1.2 billion dollars with 27 luxurious floors with all kinds of spaces: theater, cinema, indoor gardens, indoor swimming pools, car parking, among others. The streets surrounding this extraordinary place are located by the country's best safest shopping centers. According to various studies, this dwelling resisted a grade 8 earthquake on the Richter scale thanks to its resistant construction.
#3. Seven the Pinnacle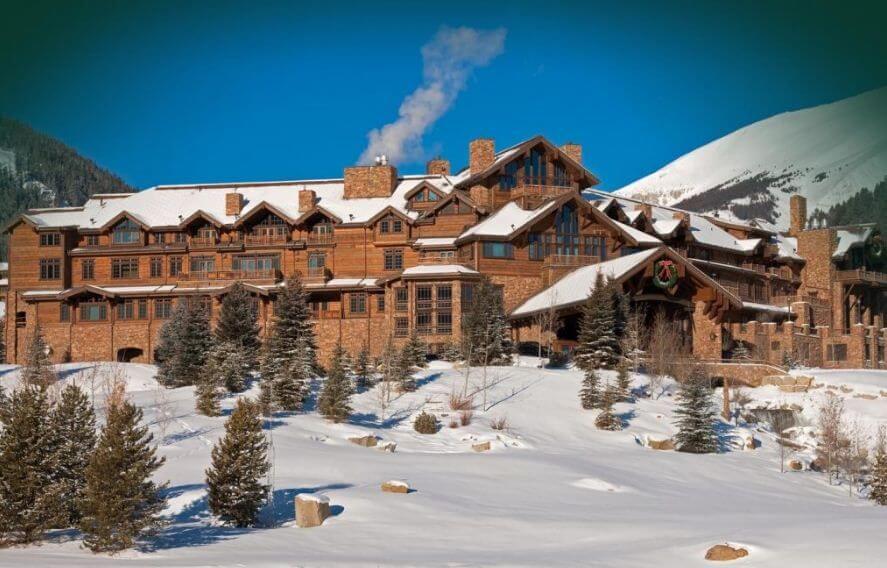 It is a property designed exclusively for sports lovers and the outdoors as it is located in one of the most luxurious and safe urbanizations globally, glamorous since its inception. Despite some remodeling, its structure has been further expanded to give it more extraordinary characteristics, at the cost of $ 155 million.
#4. Gateways Canyons
Home of the Discovery Channel founder, the philanthropist John Hendricks, this beautiful house is one of the world's largest properties. It is full of luxuries and even includes a car museum, helipads, and much more to a price of 279 million dollars.
#5. Odeon Penthouse Tour
Rising majestically above the blue azure waters of the Mediterranean, this Penthouse was built by Groupe Marzocco and designed by the prestigious architect Alexandre Giraldi. It is the world's most expensive Pent-house with private elevators embracing unprecedented 360° views over the ocean with an impressive outdoor rooftop circular infinity pool linked to a beautiful balcony by waterslides, making it the epitome of a lavish lifestyle beyond imagination. It is undoubtedly a paradise above the Mediterranean with a panoramic view of the sea, a place that few have allowed them to visit. This stunning house is worth 387 million dollars. 
#6. Ellison Estate
Home of Larry Ellison, one of the richest and most imposing men in the world, has in his possession this architectural marvel, right in front of one of the most beautiful lakes in California, garage for more than 20 cars with state-of-the-art technology, capable of supporting earthquakes grade 8 on the Richter scale and is valued at 200 million dollars. You want to stay in a luxury home on the Costa Brava, the Luxury Homes company in Tossa de Mar can offer you authentic luxury homes from 290 euros per day. Houses like this, on the first line at your fingertips.
#7. Updown Court
It's hard to believe that a property like this can exist in real life. It is located in Surrey, England, and is valued at 40 million dollars. It has 103 rooms, and its decoration is exceptionally luxurious. Tracks for practicing all kinds of sports, art galleries, a movie theater, a dance hall, outdoor and indoor swimming pools, and many other things adorn this exorbitant home.
#8. Villa Leopolda
It is one of the most expensive properties on the planet, valued at 500 million dollars. This complex of tiered buildings has a huge swimming pool at its feet and a vast and green garden full of the best species of gardening available.
#9. Fairfield Pond
This house located on the outskirts of New York is twice the White House's size and has a very imposing structure. Regarding its decoration, the property has a combination of elegant and modern elements.
#10. Bran Castle
This castle, located in Transylvania, is valued at 135 million dollars and is one of Romania's attractions. Its decoration originates from the Hungarian medieval age.
#11. The Manor
With its medieval French-style décor, this home located in California is valued at $ 85 million. It is the envy of many thanks to its size and the architectural beauty that it denotes.
#12. Elena Franchuk's Victorian Villa
With a value of 165 million dollars, this charming mansion was acquired by a Ukrainian businesswoman. It has five floors, ten bedrooms, and a dreamy Victorian style.
#13. Hala Ranch
In the state of Colorado, more specifically in the town of Aspen, we find this spectacular ranch defined as the third most expensive house in the American real estate market. Its style is highly influenced by the winter atmosphere, and its structure is made up of stones and a lot of wood.
#14. Maison de L'Amitie
The Maison de L'Amitie was acquired by the famous businessman Donald Trump a few years ago. It has a total size of 60,000 square meters. One of the most surprising characteristics in terms of its decoration is incorporating elements made of gold and diamonds.
#15. One Hyde Park Penthouse
Finally, for lovers of modern style at its best, we have this imposing Penthouse located in the city of London, England. This exclusive site is valued at more than 200 million dollars.
Each house has its own style, place, origin, and history that make it unique for its owners. What was the house that you liked the most and why? Leave us a comment to know what you think of these houses and if you know any other incredible ones, let us know.