Wallpaper has enjoyed a triumphant resurgence in recent years, and now we are overwhelmed with choices when it comes to wall coverings. With its unique beauty, durability, and versatility, wallpaper has the power to create a much more significant visual impact than seemingly ordinary painted walls. Whatever your style, there is always a wallpaper to complement and enhance your interior design style!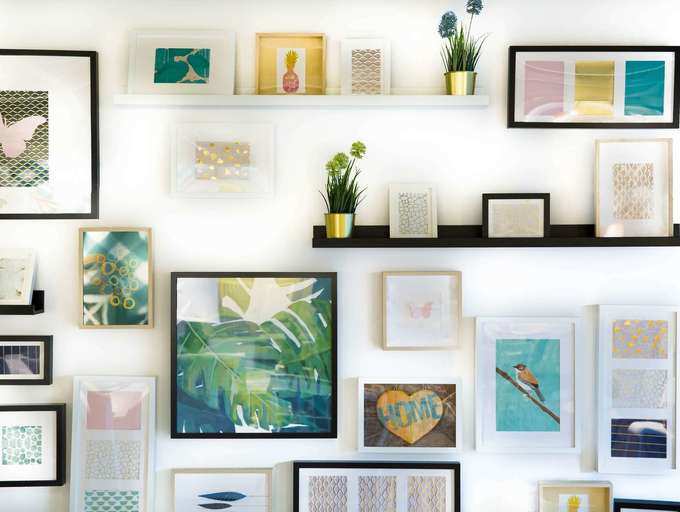 The purpose of wallpaper
No longer reserved for old, tired homes, wallpaper has now become commonplace in contemporary homes and is considered a work of art in itself. Through the addition of texture, color, and pattern, wallpaper can enhance your chosen decor or act as the focal point of the room. Once used only as an eye-catching wall or as a complete wall covering (for the daring), the versatility of wallpaper is becoming more apparent as new and innovative applications are discovered. From creating the illusion of greater height or width through the design and placement of patterns to transforming the often neglected ceiling with an intriguing layer of color and texture, the possibilities are simply endless.
Buying and applying wallpaper
Before you begin wallpapering your wall, it is essential to consider the room's purpose and the frequency with which you use it. Will the room be used for work or relaxation? Will the room be used in the morning, evening, or throughout the day? With this in mind, you should then choose the appropriate material. The material selected will ultimately have a direct impact on the application and long-term durability of the wallpaper. For example, vinyl-coated wallpaper is durable and washable and therefore best suited for high moisture areas such as bathrooms. At the same time, textured vinyl is abrasion-resistant and ideal for areas with high foot traffic or walls with unwanted imperfections.
Another important consideration is the removability of the wallpaper. Most pre-coated and self-adhesive wallpaper can be removed with or without soap and water, but it is best to check before purchasing.
Once these decisions are made, it's time to make the all-important design decision to make sure your wallpaper matches your style and personality. Delicate flowers can be used to add a fresh look to a bright living room, while bold prints in rich hues and with gold accents can add depth and regal elegance to a large bedroom. Wallpaper with a striped design or a large pattern can manipulate the feeling of space in a smaller room without being too overwhelming. For a more modern touch, you can also try photo wallpaper. Digital prints and photo wallpapers are a unique and stylish solution for homeowners to bring personality to a room.
Adding style and sophistication to the room you choose doesn't have to be expensive, nor does it have to be a complete metamorphosis. If you are afraid of dominating a space, it is advisable to start by covering just one wall. You never know. That might be just the amount of wallpaper you need to breathe new life into the room of your choice. Don't limit yourself to the typical living room or bedroom, though. The hallway is often overlooked but offers you more freedom with your options because of the limited space and minimal furniture.
Additional uses for wallpaper
If you can't use the wallpaper anyway, why not use it for other purposes, such as dressers, framed art, wall coverings, or to lift tired lampshades, indoors or out? However you integrate wallpaper into your interior, it is essential to aim for continuity. To do this, choose a motif from the wallpaper, repeat it elsewhere in the room, and decorate the furniture with bedspread pillows or bedding in similar or matching accent colors.